What We Believe and Why
It's simple: Thermography works.
Research has proven that thermography can detect minute temperature variations related to blood flow and demonstrate abnormal patterns associated with the progression of tumors and other diseases.  Digital infrared thermal imaging—thermography—monitors for physiological changes and allows us to detect early on the development of a myriad of conditions, as well as identify the source of existing conditions.
We believe it is necessary to use all tools available to us to monitor our health, and thermography is an amazing tool.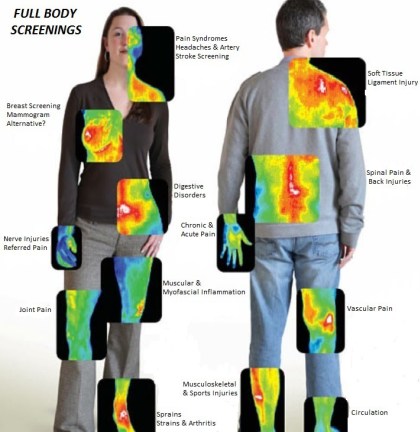 Learn more about us...
Know who you're dealing with, meet the team and learn how we got started.